Join the Future of Business Blockchain
Public Mainnet Launch Coming Soon!
Welcome to edeXa Business Blockchain, the first business Blockchain designed for enterprises. We are thrilled to announce that our upcoming public mainnet launch is just around the corner, and we can't wait to bring our state-of-the-art technology to businesses around the world.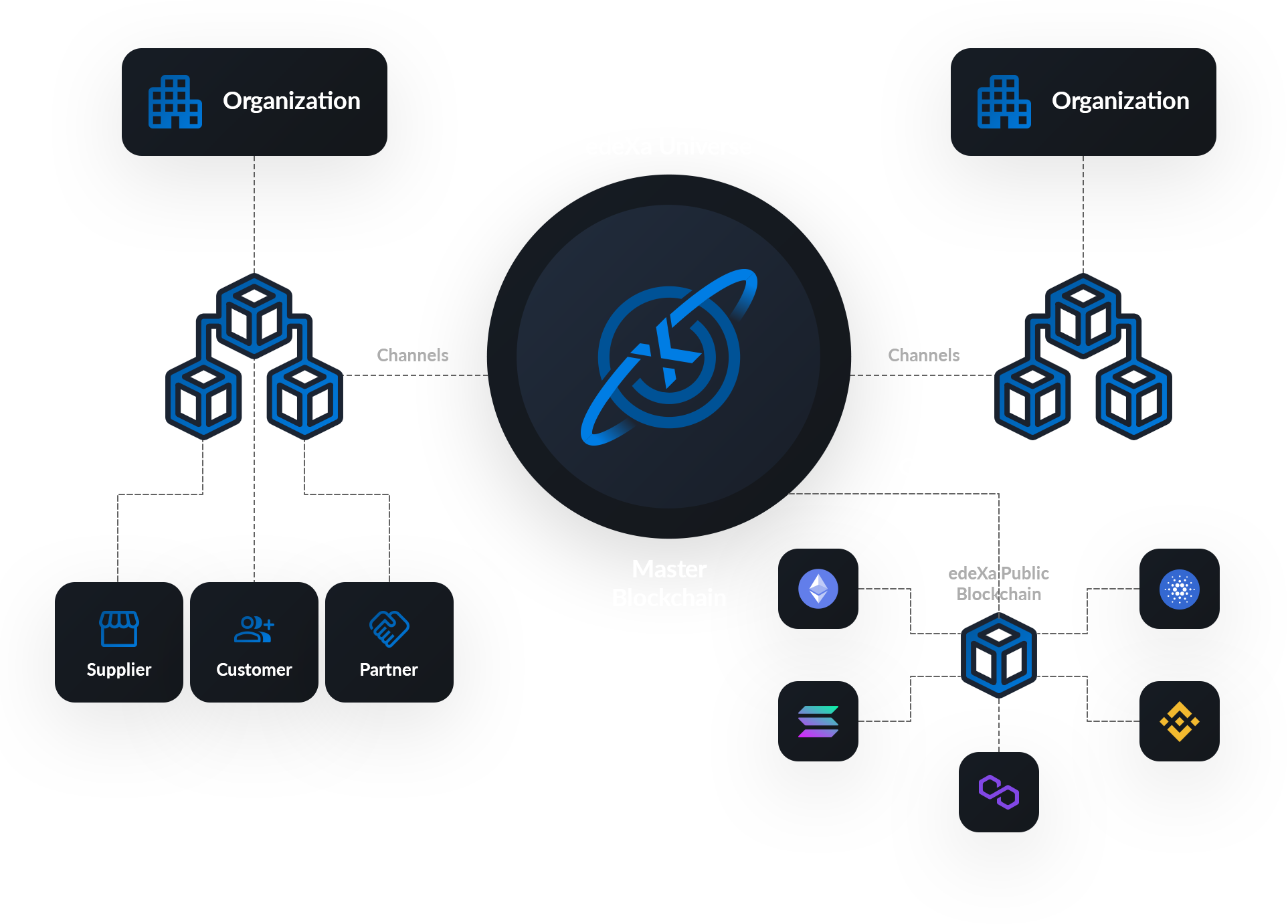 Secure and Transparent Data Management
Our cutting-edge Blockchain technology offers unparalleled security and transparency, allowing businesses to track and trace products, documents, and transactions from start to finish. This reduces the risk of errors, fraud, and delays, providing greater visibility and accountability throughout the supply chain.
Increased Efficiency through Automated Smart Contracts
In addition to its security benefits, edeXa Business Blockchain also offers increased efficiency through automated smart contracts, reducing the need for manual intervention and saving businesses valuable time and resources. Furthermore, edeXa Business Blockchain's advanced analytics and reporting capabilities enable businesses to make data-driven decisions, improving overall performance and profitability.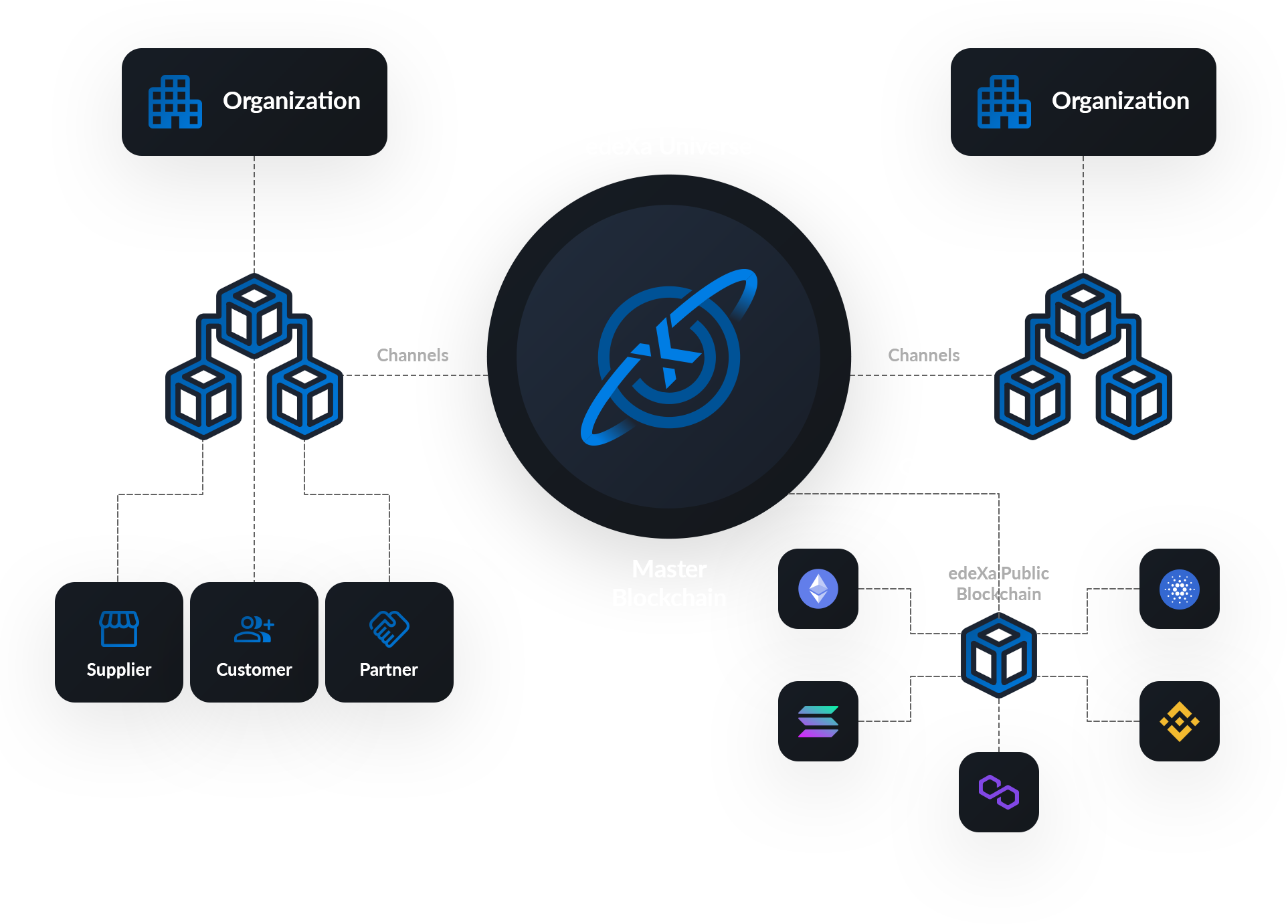 Enhanced Security and Performance through PoA Consensus Mechanism
Our upcoming public mainnet launch will also feature a brand new consensus mechanism called Proof of Authority (PoA), designed specifically for businesses. This innovative mechanism provides a higher level of security, performance, and scalability than traditional proof of work (PoW) or proof of stake (PoS) mechanisms. With PoA, businesses are able to secure and support the network through the approval of verified authorities, ensuring that only trusted entities are able to participate in the consensus process.
Sign Up Now to Join the edeXa Business Blockchain Community!
Don't miss out on this exciting opportunity to join the edeXa Business Blockchain community and experience the benefits of our state-of-the-art technology. Sign up now to be among the first to access our upcoming public mainnet launch!